Boys Republic was founded in 1907 in an effort to treat troubled teenagers without sending them to jail with adult criminals. A Los Angeles-based program was later formed with the founding principles that would require youth to become responsible for their own actions, earn part of their way through a program of meaningful work, respectful of the rights of others, and accountable to their peers through a system of student self-government.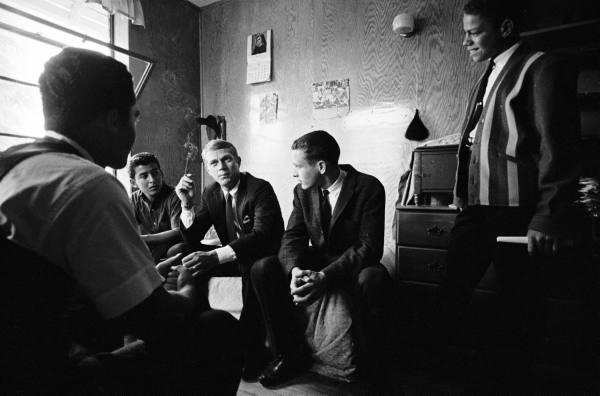 Steve McQueen, a 1946 alumnus of Boys Republic, served as Honorary National Della Robbia Campaign Chairman in 1966 and 1975
A start-up grant of $10,000 established the program in an old hotel, located in the San Fernando Valley. Two years later, in 1909, the facility opened at the organization's present 200-acre site in Chino Hills. Despite a gradual expansion and evolution of its offerings, Boys Republic's programs continue to embody the core values upon which the organization was founded over 100 years ago. From state-of-the-art vocational training in computer science to daily group counseling and interaction, great care is taken to assure that these experiences teach young adults the personal qualities needed of a citizen in today's society – responsibility, diligence, respect for the rights of others and respect for himself.
2024 FRIENDS OF STEVE MCQUEEN CAR AND MOTORCYCLE SHOW
Welcome Party: May 31, 2024
Dinner: June 01, 2024
Show: June 02, 2024
BOYS REPUBLIC CAMPUS
CHINO HILLS, CA
MISSION STATEMENT
The Friends of Steve McQueen Car and Motorcycle show is dedicated to bringing awareness and financial support to the Boys Republic for their efforts to improve the lives of the boys and girls the organization serves and show them they can overcome great obstacles and achieve success as it did for Steve McQueen.
Information or Questions:
(909) 628-1217
Search The Show Web Site