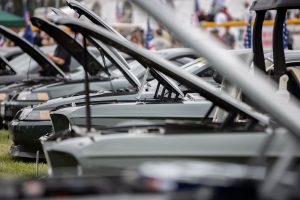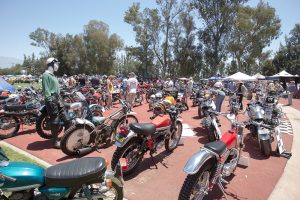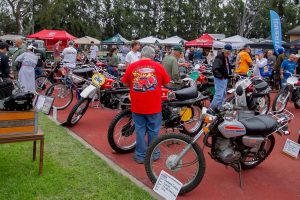 Want to come and support the Friends of Steve McQueen Car and Motorcycle Show as a club? If you have five or more members, take advantage of our special club pricing. The club special is $625.00 for 5 entry vehicles. (Each additional entry is an additional cost of $125.00). Here is what is included in the package:
Entries for Clubs must be received by no later than April 1st, 2024 to guarantee advertisement in show program
5 Display vehicles at Sunday Car Show (includes driver and 1 passenger)
5 Lunch tickets for Roscoes Famous Deli
5 Show T-shirts
5 Show Event Programs
5 Goody Bags
Club banner with logo/name displayed at the Sunday Show
2 T-signs with the club logo/name at the Sunday show
Website recognition with a link to the club website
Club name and contact information listed in the show program
If you have 10 or more members sign up, then the club gets an extra space for a 10×10 EZ-up which may be used for congregating or meeting between members. *No sales or vending, please.
2024 FRIENDS OF STEVE MCQUEEN CAR AND MOTORCYCLE SHOW
Welcome Party: May 31, 2024
Dinner: June 01, 2024
Show: June 02, 2024
BOYS REPUBLIC CAMPUS
CHINO HILLS, CA
Information or Questions:
(909) 628-1217
Search The Show Web Site